Can I connect one Warmup heater to another in series?
Warmup electric floor heating systems do not connect to each other in series, they are connected in parallel.
To connect one Warmup heater to the other in series is known as "daisy chaining".  Each floor heating system connects individually to the operating floor heating thermostat, with the total amount of amperage of the connected heated systems not exceeding 16 amps. More than two heaters should be connected via ajunction box.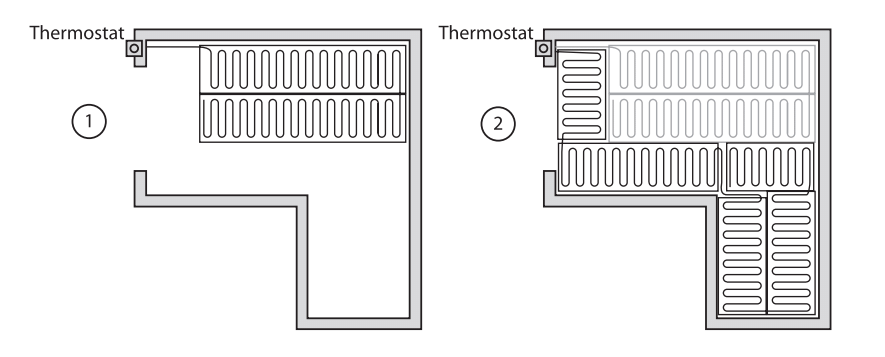 If your installation requires more than 16 amps, you will need to purchase a contactor to accommodate the additional amperage.